nadicom celebrated this February its 10th company anniversary. Shareholders, management board and employees took this opportunity to look back but also to gaze into the future.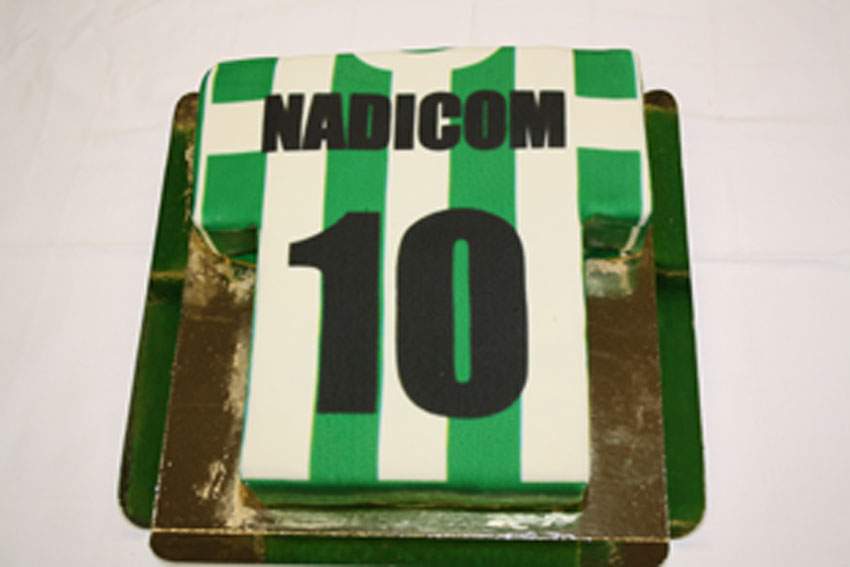 The original press release:
nadicom was founded in February 2002 by PhD biologist Dr. Bernhard Nüsslein in Marburg. Since then, the company as a spin-off of Max-Planck-Institute for Terrestrial Microbiology provides services in the field of identification and characterization of microorganisms and applied microbiology.
The biotech company has achieved a number smaller and larger milestones during the last years. After the removal to Karlsruhe in 2005, the company achieved the GMP certification for its identification methods in 2008. This was the initial spark for a number of new projects and clients in Germany and abroad to use the service of molecular identification of microorganisms as a standard.
Ten years after its foundation, nadicom is upbeat about the company's future: "Our company grows steadily due to the engagement of all our employees. We have focused on profitable company fields and gained new interesting divisions", says Bernhard Nüsslein.
For the next years the company plans to expand its laboratories to ensure sufficient capacities for the fast and individual service which long-lasting clients expect and estimate of nadicom.